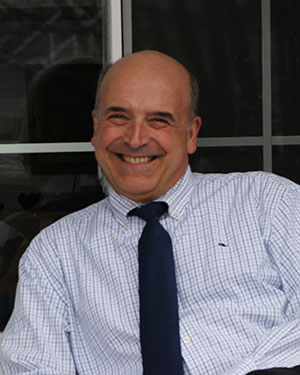 Orthodontist Dr. Duane Shank has practiced in Smithtown, New York since 1991. He specializes in providing quality orthodontic care to children and adults using the most advanced techniques available.
Background and Education
Dr. Shank was born in Methuen, Massachusetts, just north of Boston. He received his Bachelor of Arts in Biology, Summa Cum Laude, from Merrimack College in North Andover, Massachusetts. He was the recipient of the Sullivan Award for the highest academic standing in the physical sciences.
Dr. Shank then pursued his dental education at Georgetown University in Washington, D.C. Upon graduation from dental school, Dr. Shank served in the U.S. Navy Dental Corps. assigned to the U.S. Marines at Camp Lejeune, North Carolina. While there, Dr. Shank participated in specialty rotations in endodontics, prosthodontics and oral surgery. Dr. Shank practiced general dentistry for five years before pursuing specialty training in orthodontics which he completed in 1988. He has found this experience valuable in diagnosing and treating complicated treatment plans involving other specialists.
Continuing Research
Dr. Shank's ultimate concern is the total well-being of each patient. As with any medical specialty continuing education and advanced training is the key to maintaining state of the art orthodontic treatment. Dr. Shank was named a Diplomate of the American Board of Orthodontics in 2003. With over 1,000 hours of education from the Academy of General Dentistry, the Suffolk County Dental Society and the American Association of Orthodontists, he has been a life-long student of his profession.
Additionally, Dr. Shank is a Clinical Assistant Professor of Orthodontics at Stony Brook University.
Outside the Office
Dr. Shank, his wife, and four children live in St. James, New York. During his spare time, Dr. Shank enjoys running, fishing, cycling, golf, reading and, of course, is an avid fan of the Boston Red Sox.